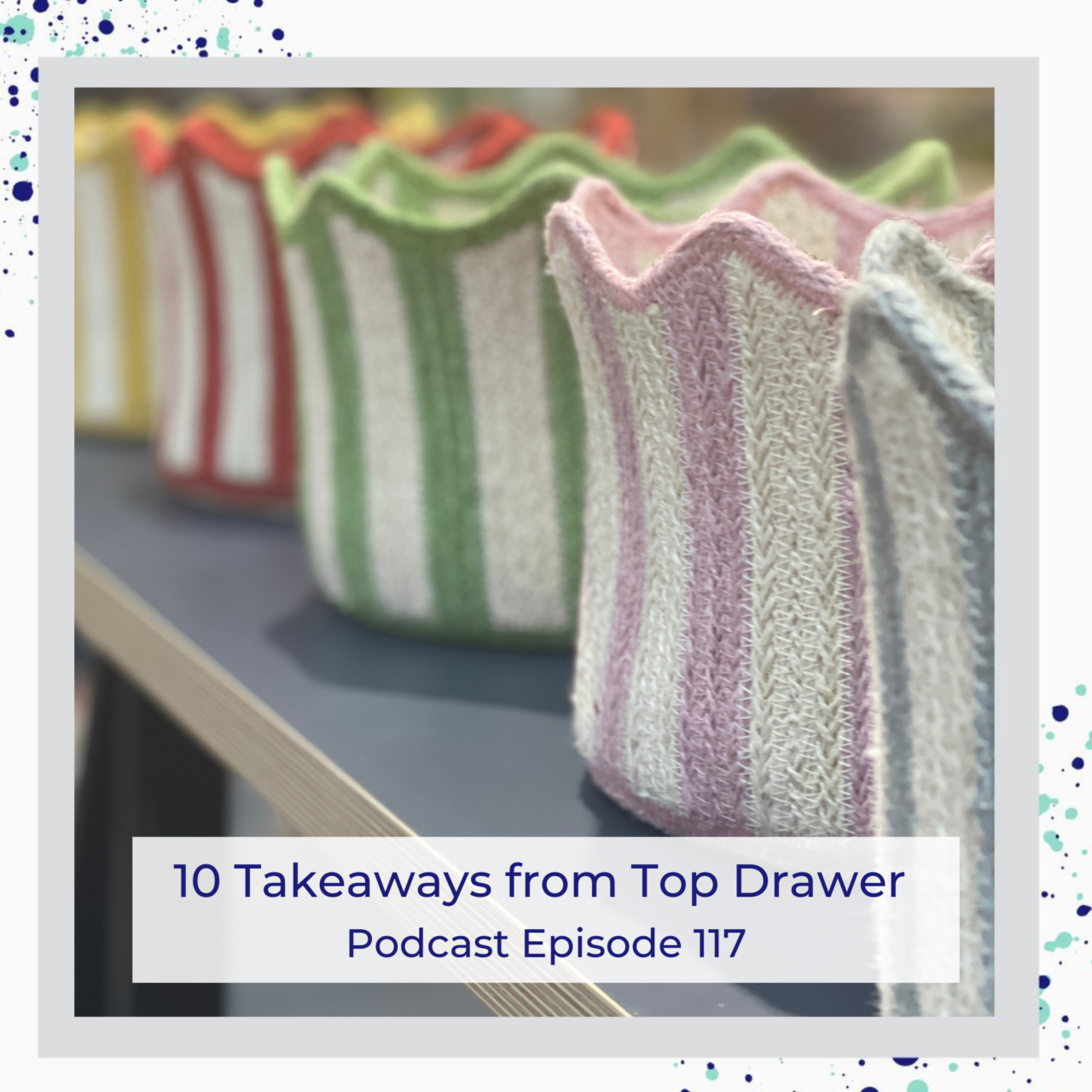 10 Takeaways from Top Drawer Spring /Summer 2023 : Podcast 119
Big brands, new finds and total inspiration and that's just for starters.
---
---
Top Drawer is the UK's leading design-led trade show and as such is a great place to find new brands, entrepreneurs and pure inspiration. I had such a fabulous time when I went to the Spring Summer 2023 Top Drawer earlier this week. I want to share all the takeaways with you while they're still so fresh in my mind. I hope you feel as inspired as I was but the end of the day.
Enjoy
EmmaMT x
You can find Top Drawer here –
A few things we covered in this episode :
Friends at Top Drawer 
See what's new in the interiors world from a retailer's perspective
Find the trends in other worlds – pets, beauty, stationary and gifting – there's also fashion and tons of gorgeous jewlelery
Find new brands to inspire –
Inspire a shoot , a feature, a podcast interview or an IGTV live – watch this space!
Boubouki – tile stickers,
Shepherd of Sweden  slippers,

 

– sliders booties
Canvas home store,
Gabrielle Good Turkish tray
Poppy and Ted leads, coats, poo bag carries (dog walking bags, keying disk
Laugh all day – so many fun people.
Dinosuits
My Divine savages dinosaur wallpaper- Extinctopia 
Talks from fab industry insiders at "retail fest" the Top Drawer stage –
trends experts, Cath Kidston, Tori Murphy,

 

Oliver Bonas, Instagram Reels, The Conran Shop
Independents to feature –
Clarity blend – new room mist spray and nebulizer,
Gabrielle Good with her bold coloured and patterned homewares – plywood that can go in the dishwasher
Get organised – paper products – I can't even !!!
Find art– amazing cards and wrap for art pieces – Susannah Bleasby
Good coffee
Listen to this we
eks episode here or click on iTunes