We've collated 10 of the best interiors blogs you need to know about (& be reading)! You'll never be stuck for inspiration again…
If you've been reading blogs for a while, then you probably remember the good old fashioned blog roll. A blog roll was a way for a blogger to share other sites that they personally enjoyed and wanted to share with their readers. You don't tend to see them around so much now but we thought the idea was so good, that we've repurposed it for this post!
As you know, we have an amazingly talented group of interior stylists, writers and styling assistants within the Inside Stylists collective. Many of them write blogs. So what better way to showcase the best, most interesting and up to date knowledge in the world of interiors than to share these blogs in our very own blog roll?
We have an impressive 21 blogs to share with you, so we've split it up into two parts so that we don't miss anyone. Part 2 coming next month. We're also sharing why we love each blog and top posts that you don't want to miss. All handily linked for you to click away and get immersed in. Here's part 1 in no particular order. Enjoy!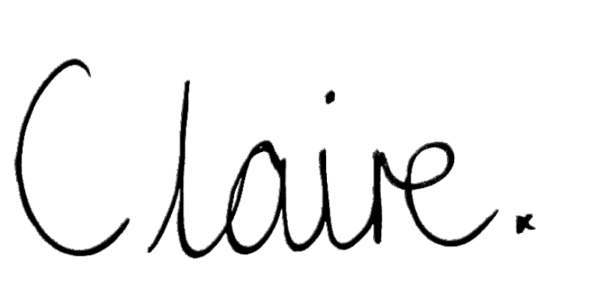 ---
The Stylist's Sketchbook – Marie Nichols

Reasons why we love this blog: Ok, big disclosure here. I've followed Marie's blog/career for about 12 years!! I started reading it back when she was working as a freelancer in Australia and writing under the blog title 'Whole Lotta Lovely'. I was a busy Primary school teacher at the time and studying interior design in the evenings. Her blog was so colourful, interesting and beautifully styled that I couldn't help but get carried away reading it. Now Marie is back in the land of Blighty and her interior styling and art direction just goes from strength to strength. You can follow her journey in 'The Stylists Sketchbook'.
You won't want to miss: A Bedroom Refresh & 10 of the Best Outdoor Benches and Chairs.
---
Peacocks and Flamingoes – Réli Farjon

Reasons why we love this blog: This blog is FUN! (If you hadn't already guessed from the image above)! Réli has the most vibrant and playful attitude towards interiors ever and his blog is one feel good space you want to be in. He's only been writing for just over a year yet his content is already so poised and polished. He loves all things bright, bold and purple. Honestly, there's not much I can say other than get on over there and have a read. Now!
You won't want to miss: How We Created a Pop Up Bar Out Of A Shed & Weaving Is Wisdom.
---
House Candy – Dilly Orme

---
Trend Daily – Caroline Davis

Reasons why we love this blog: Caroline's blog is another one that I've been following for years. It was called 'Trend Daily' and featured all of Caroline's interiors finds. Although now archived, the content is still very engaging and it's a useful site to read for some behind the scenes glimpses of life as an interior stylist.
You won't want to miss: Styling Details & Paints and Colour (there's some gorgeous styling in this post).
---
Alice Margiotta's Journal

Reasons why we love this blog: Alice's blog has some seriously useful posts in it! I've been reading all about how to add personality to a new build home (something that I'm slowly doing with my own home as budget allows) and also how to maximise storage. The aesthetic is calm, refined and peaceful. You'll find yourself clicking though to multiple posts so make sure you have a good amount of time to read when you click on over.
You won't want to miss: Top Storage Mistakes and How to Fix Them & Adding Character To A New Build
---
Emily Dawe

---
Art Musings – Kerry Hussain

Reasons why we love this blog: It's always super interesting to read about the thoughts and feelings that have gone into a piece of artwork and Kerry's 'musings' on her website give you just that. Her work is thoughtful, determined and full of passion. It's a joy to read!
You won't want to miss: How To Commission Artwork & 3 Ways Art Can Improve Your Mental Health
---
That's So Gemma – Gemma Gear

---
Alison Adding Style – Alison Davidson

Reasons why we love this blog: Alison is a highly experienced interiors feature writer – and it shows. I often read her posts as a way to stay up to date with interiors trends so that I can pass them on to my interior design clients (thank you Alison!) If you want to stay up to date with decorating trends, and pick up some top styling tips on the way, this is the blog for you.
You won't want to miss: How To Make Your Home Your Own When Renting & Add Colour With Tiles
---
Holly Corsie

---
Top UK Interiors specialist's blogs
I think you'll agree that we're spoilt for choice here 🙂 And this is only the start! Check back again next month for Part 2 of our top interior blogs.
I'll let you go now so you can click on through and start reading. Let us know which ones you enjoy and why not share the love for these fabulous bloggers over on Instagram? You can tag us via @insidestylists, @emmamtstylist or @claireparkininteriors