Red Rooster Christmas Showcase 2023
---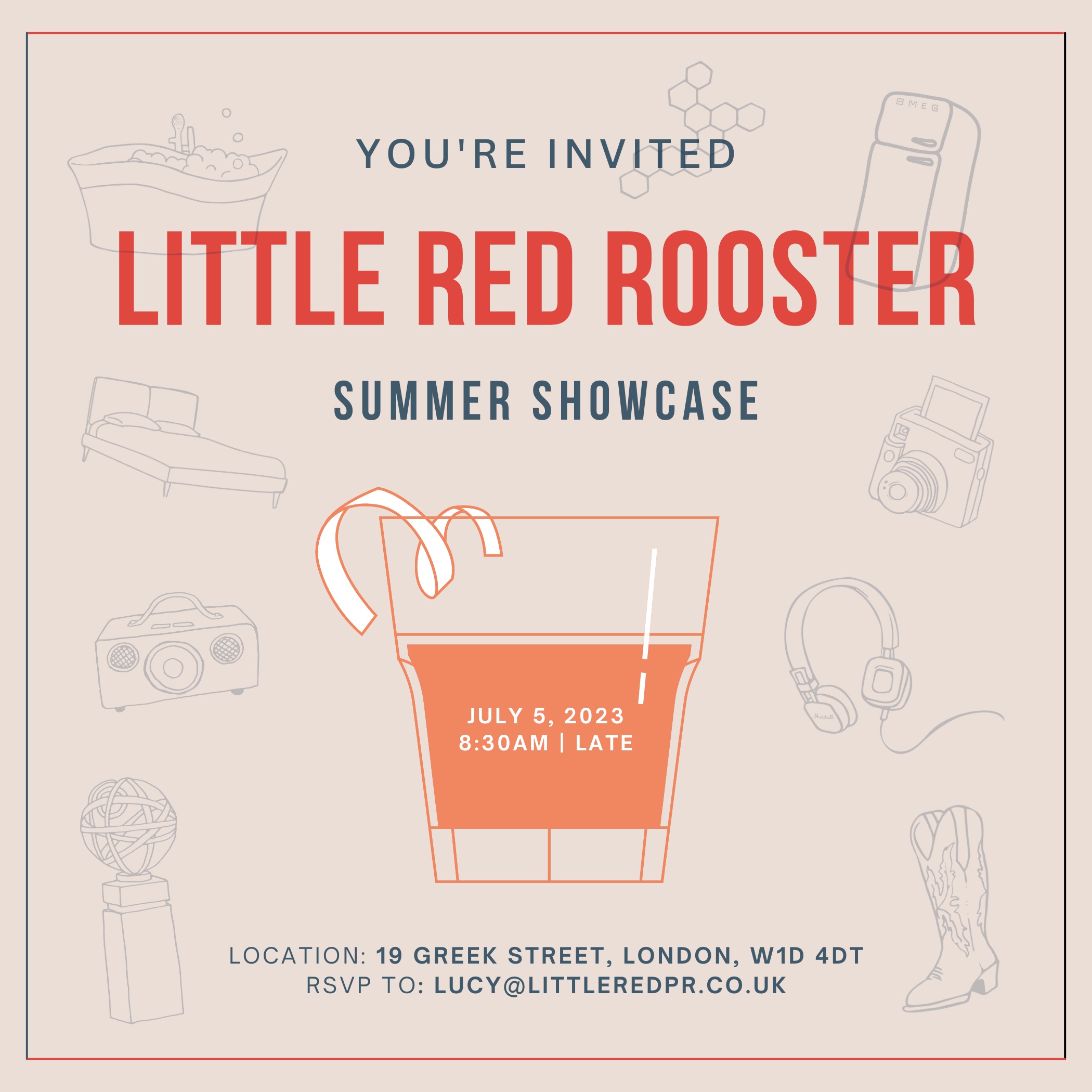 Red Rooster Christmas Showcase 2023
Event Overview
This is your chance to get up close and personal with the latest launches from our incredible roster of brands including Smeg, Marshall, Cambridge Audio and Silhouette Eyewear (to name just a few).
Plus, we'll have our new 'Rooster Sessions' fireside chats talking everything from managing a luxury brand in a post-Brexit landscape to how do you convert the generation who grew up listening to music on an iPhone into investing in high quality audio products and services?
Date and Time
Wednesday 5th July
8.30am till late
Location
19 Greek Street,
London.
View Map
Come and join us Inside Stylists
---
Why not sign up and join this great community of Interior Stylists, writers, assistants, PRs and all the shoot service providers you could ever need. It's the fast track way to connecting with others in the interior styling and writing world.