Homebase Outdoor living showcase
---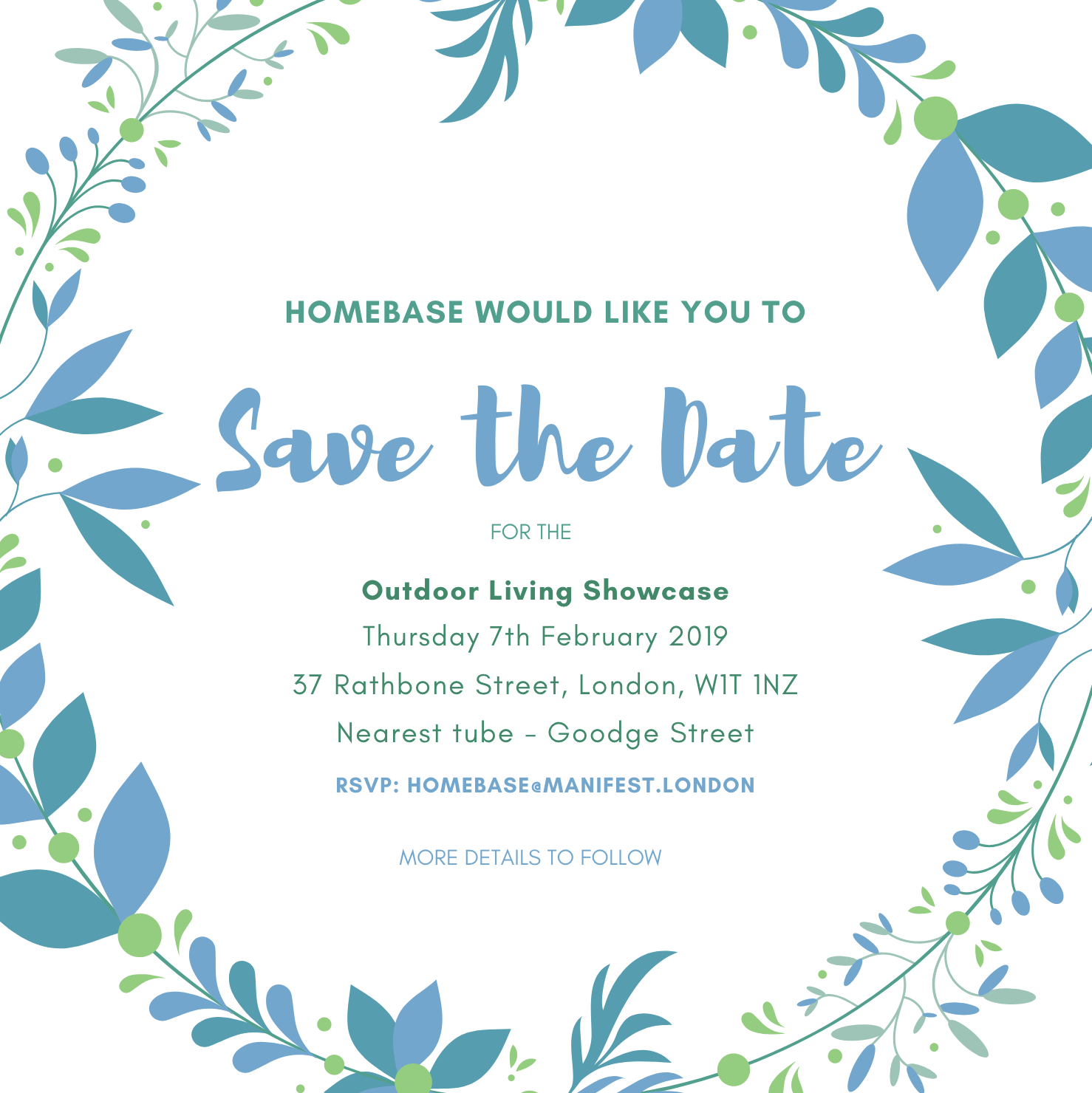 Homebase Outdoor living showcase
Event Overview
i there,
We're delighted to announce that the 2019 Homebase Outdoor Living Showcase is almost upon us and we'd love to see you there!
On Thursday 7th February, we'll be getting in a summery state of mind as we give you a sneak peek at our garden furniture, outdoor cooking, outdoor heating, alfresco living and plant ranges.
As well as being the first to see our new range of 
products
, we'll be on hand to talk through upcoming feature ideas and have expert comments and tips on different ways to create the garden that's right for you.
Simply RSVP to this address or Homebase@manifest.london and we'll make sure you're on the list. If you're not able to make it along then don't hesitate to let us know and we'll make sure that we get all of the information over to you in due course.
In the meantime, we'd love to lend a hand with any Outdoor Living features you may be working on. Drop me a line anytime!
Looking forward to hearing from you,
Liana
Date and Time
Thursday 7th February
Location
View Map
Come and join us Inside Stylists
---
Why not sign up and join this great community of Interior Stylists, writers, assistants, PRs and all the shoot service providers you could ever need. It's the fast track way to connecting with others in the interior styling and writing world.