CLERKENWELL DESIGN WEEK EVENT, AT FRITZ FRYER LONDON
I'm so happy to share with you that I am hosting a panel discussion at Clerkenwell Design Week on 24th of May. There are over 125 resident showrooms, exhibitors and local practices, who will be taking part in one of the UK's leading independent design festivals.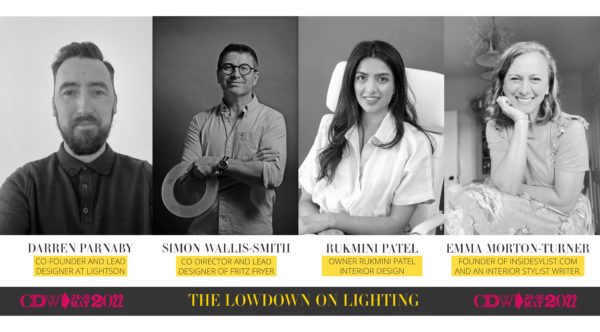 The lowdown on lighting chat
I will be hosting an insightful discussion at Fritz Fryer. The panel discussion 'The Lowdown on Lighting' will dive deep into the world of lighting and design, from four perspectives. The panel line-up includes: Interior Designer Rukmini Patel, Lighting Designer Darren Parnaby, and Fritz's very own Simon Wallis-Smith and me of course.  Each guest brings to the discussion their own invaluable knowledge on the importance of lighting, and will leave you with the tips you need to successfully utilise lights. We had a zoom call to talk through all our topics for the panel and let me tell you I learnt A LOT!
We'd love to see you there.
24/05/22
2:00pm 3:00pm
Click here to book your seat to come and view this panel discussion