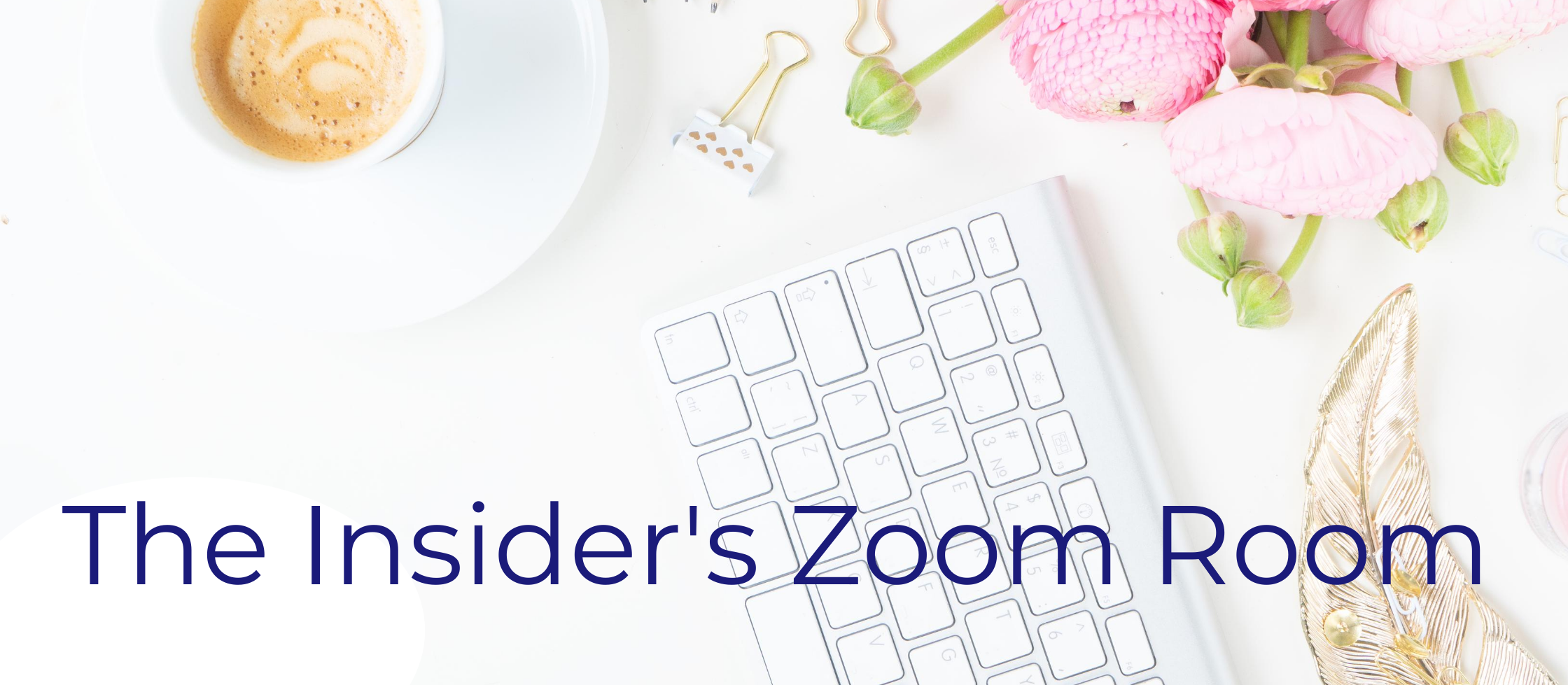 Hello my lovelies,

I hope you're all really well.

I'm super excited to be starting up The Insider's Zoom Room. It's an idea I've had for a while and I think it will massively benefit the members of Inside Stylists.
What is it and when is it?
Every other Friday I'll be hosting a Zoom call at 4pm where members can pop in and ask any work-related questions they have. I'll be there to answer your questions and I welcome any other members to join in with their advice whenever they can too.
If you're not able to make a session live you can send in your question in advance. I'll be posting the calls into the Members Dashboard after each session so you always have access to them afterward.
Who can come?
These calls are just for Inside Stylists members but I will be inviting guest experts to join us every now and again with interviews and Q&A sessions at the end to deep dive into their expertise- as they're always the best part of any talk – don't you think?
If there are any topics you're dying to know about let me know.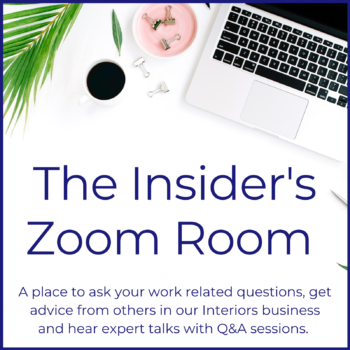 Why these calls?
Recently I've been getting so many direct messages asking for help and advice from everywhere from emails and WhatsApp to Instagram and Facebook – not to mention people contacting me through InsideStylists.com – that it's become difficult to keep up with who said what and where. The Insider's Zoom Room is my answer to this. Everyone can get regular help and advice in one place.
EmmaMT Sessions.
As well as the Zoom Room chats for members I'm also opening up 90-minute EmmaMT sessions where people can book in a strategy call with me. There's a discount for members. You can see all about that here.
Obviously you should still drop me a line if you're having any difficulties with your Inside Stylists profile or logins, I'm just not able to answer all the individual requests that are coming my way. Sorry.
Let's get started!
The first call is this Friday 14th August at 4pm. I've chosen 4pm as I think by then everyone is ready to clock off and a chat to start the weekend sounds like a great idea. In my mind, we'll do the business from 4-5pm and open the wine at 5pm and just catch up. I really miss the Zoom Coffee catch-ups from Lockdown.
So, what's the link?
The Insider's Zoom Room calls will always be the same
https://us02web.zoom.us/meeting/tZErcu2hqjkrH939Xa9ipp67ORfL443N9Cx3/ics?icsToken=98tyKuGtqD4uE9CXsRyORpwMBI_4LPPwiHpcgvoOxSfkWilDclWhGdBEHuYrQ_aJ
Join Zoom Meeting
https://us02web.zoom.us/j/85654942159
I've added a click-through button to the member's dashboard so you can always find it easily and I'll put reminders in the Insider's hub Facebook group too.
So, all that's left to say is who's coming to the first one?
Looking forward to catching up with you then.